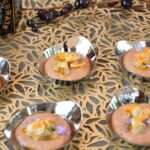 Christmas appetizer: cockle bites with Port wine cream
The third Christmas appetizer that Cristina (comidadediez) sends us  also offers a delicious result without the need to spend hours in the kitchen. The base is an exquisite butterfat and Port wine cream that is very easy to make. A cream that, combined with good canned cockles, is even more delicious. The perfect combo!
Ingredients
Instructions
Chop the spring onion and fry it with a drizzle of olive oil and a pinch of salt.
Once ready, add the Port wine and let it reduce by half.
Put it in the blender glass with the liquid cream, the toast of bread and a pinch of salt.
Blend until get a smooth cream.
In individual bowls, put a base of this cream and a few cockles on top.
Decorate with some rosemary flowers and a drizzle of olive oil.
Enjoy!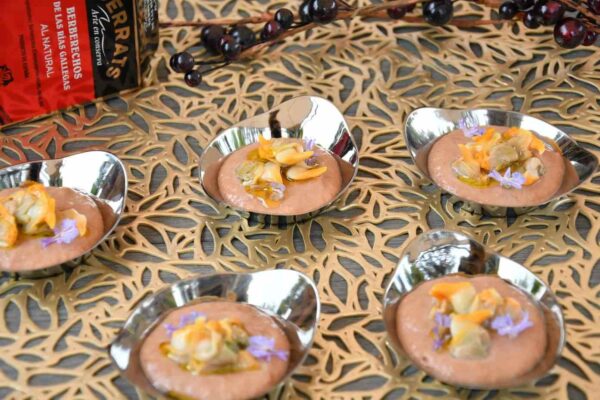 A flavorful combo, thank you Cristina!
Featured Products
Cockles, 115 g can
If you like this recipe, you can make it at home with the cockles available in our online store.
Buy
Share this recipe!