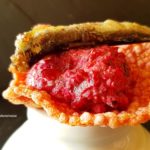 Beetroot textures with baby sardine
Today we bring you an amazing starter: beetroot and baby sardines. A colourful and tasty dish sent to us by Rosalía, RossGastronómica Take good note of the recipe if you want to surprise the next guests you invite over for dinner .
Ingredients
Instructions
Chop the finely chopped beetroot and boiled egg. Put aside.
Peel and remove the seeds from the tomato and chop the flesh into small brunoise. Put aside.
Do the same with the black olives.
Mix the Caesar dressing and the yellow chilli in a bowl.
Finally, in a large bowl, place the beetroot, the egg, the fried onion, the tomato and the olives.
Stir well with a spatula, add the dressing, and mix all the ingredients together.
Put the mix in the fridge.
To serve:
Put a portion of beet tartar on a rice cracker or slice of toast.
Top with a baby sardine.
Dress with a few drops of the baby sardine oil.
Note: Rosalía tells us that, "given the taste of the beetroot tartar, you can swap the baby sardines for tuna belly or nape of tuna, salted or pickled anchovies. Variety is the spice of life!".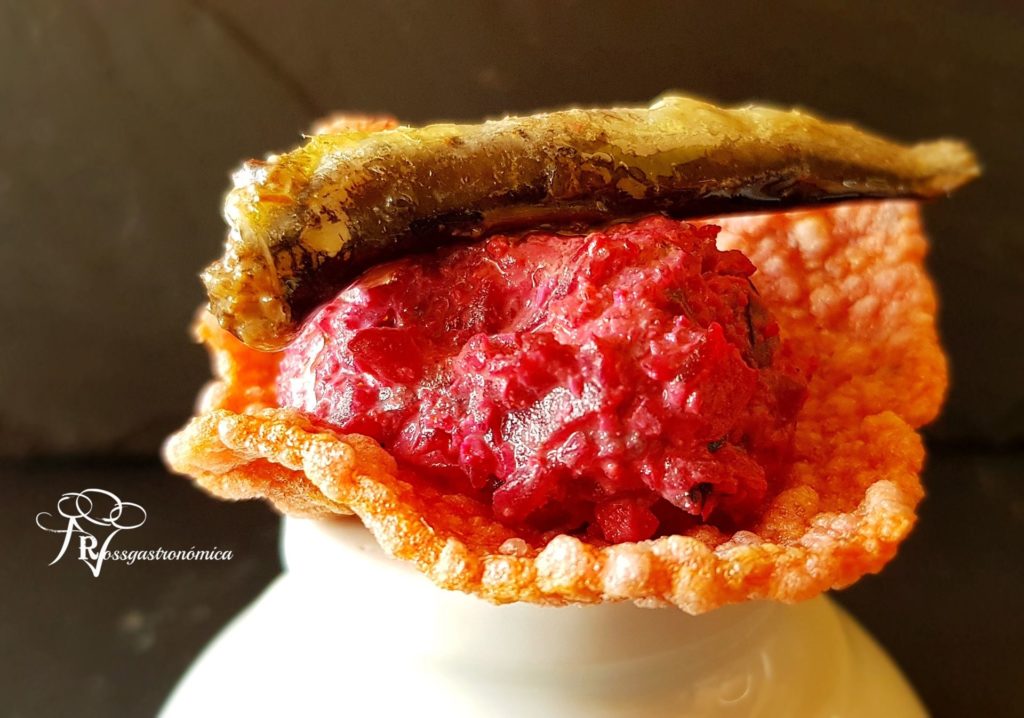 A colourful and tasty starter. Thanks Rosalía!
---
Featured Product
If you like this recipe, you can prepare it at home with:
Small Sardines in Olive Oil. Lata de 120 g
Small sardines carefully selected by "Serrats" Preserves, in olive oil and packaged in a can.
Buy
Share this recipe!