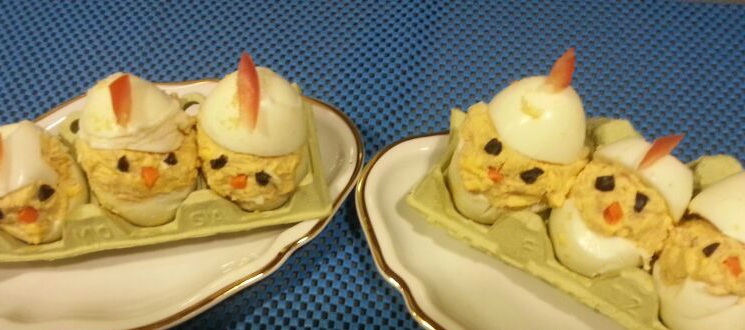 Stuffed eggs are a dish that everyone likes. And with the recipe that Luis has sent in, we will also conquer the children in the house. They won't just like it, they'll love it!
Just look at those cute chicks.
Ingredients
Hard-boiled eggs – 6
White Tuna – one tin
Mayonnaise
Ripe tomato
Black olives
Carrot
Preparation
Cut the eggs in half and remove the yolk.
Mix the yolk with the White Tuna and the mayonnaise, until you have a paste.
Fill half of the eggs and put the other half on top.
Make little eyes with the olives, the beak with the carrot and the comb with slices of tomato.
Serve cool.
Very cute and very tasty, thanks Luis!
Share this recipe!